German Language (part 2)
Have you already started learning German language? Well here are some tips for you in order to improve your German language quickly.
Probably you are taking some German courses whether in Germany already or in your country yet. Well I am gonna give you my advice which I have personally used meanwhile I was attending language schools. As the first and most important step you would have to take is to study German language from a really good and trusted book. There are thousands of language books but only very few of them are rich with all the excercises you need for proper study of the German language. Here is a list of the top books that I would personally recommend you:
studio d
Studio d is a really good book full of grammatic excercises, easy texts to read and many of listening excersices. You are gonna enjoy spending your time with this book. You can find 3 copies from this book, each for A1 level, A2 or B1. Personally I have studied the first two levels A1 and A2 of this book in my country Syria. When I arrived to Germany and made a placement test in the language school I got so lucky and managed to enter the B2 class, although I haven't taken the B1 class at the first place. I managed to pass the B2 class without big struggles, and that's when I realised that Studio d is a really great reference for German language for beginners.
Die Gelbe aktuell.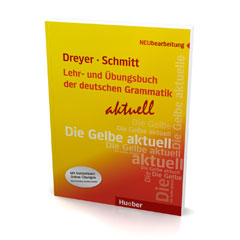 Many of my friends have studied German using this book. This book helps you to pass the Telc- and Goethe-exams by having some examples of those exams and many different excercises which will improve your skills and help you get high marks in such of those exams.
Deutsch als Fremdsprache – Übungsgrammatik für Mittelstufe C1!
An amazing book with all the grammatic excercises you wish for. This book is known for its hard niveau and I really think that it would be a very good preparation for you  for the grammers part if you are planning to pass the DSH test. I have personally used this book and thanks to it I never do mistakes when I use grammers anymore.
I recommend you to use daily some apps such as Duolingo. A daily using of such an app will help you so much in your daily life in Germany.
Keep yourself posted with my next blogs and if you have anything about German language that you want to ask about, please do not hesitate asking!
With my best wishes for you all!
Tags: English Blog Post, German Language, Useful Links & Tips
More articles by Omar Alzayed